Price: 47050,- DKK
Add-on:
Harbour cruise in Copenhagen Harbour:
DKK 1250,-
Per 30 minutes
Price: 10800,- DKK
A close-up view of the colossal windmills of Øresund.
The experience of being surrounded by 10 tonnes of rotating wings. Hereafter we make a halt on Trekroner for a small refreshment.
Duration 2,5 hours.
Price: 10800,- DKK
Choose this trip if you want to go for an exiting exploration around Øresund.
Duration 2,5 hours.
To or from:
Trekroner DKK 1250
Flakfort DKK 1500
Hven DKK 3950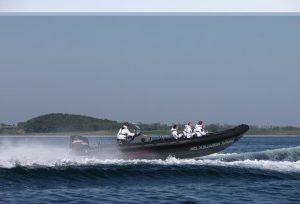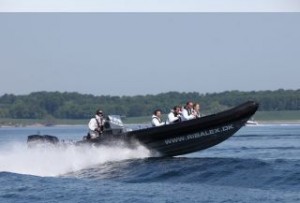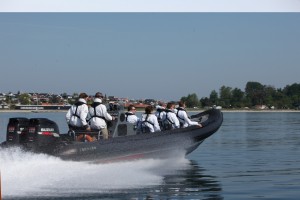 RENTAL OF WIND JACKETS AND THERMAL SUITS:
From September 1st to May 1st, these are included in the price.
During Summer, rental is possible
Thermal suits DKK 49 per participant.
Wind jackets DKK 29 per participants.
At the time of booking:

Companies will receive an invoice.
Individuals must pay a DKK 1500 deposit for the binding reservation within 24 hours.
Our account is Danske Bank: 3361 3148164134.
Refer to the name of the contact, mobile phone number and date of arrangement with the payment.
Remaining payment must take place at the start of the arrangement IN CASH, debit and credit cards are not accepted.
Terms of agreement.
Prices:
All prices on the website are inclusive all tax and duties etc.
Alle priser på websitet angives inkl. samtlige afgifter og skatter m.m og er i danske kroner (DKK). Pris omfatter bestilte tur/transport + eventuelle tilvalg. Undtaget herfor er eventuelle havneafgifter. Reservationsgebyr udgør 15% af totalbeløb og kan ikke refunderes. Sejlads af indre Danske farvande er fritaget moms.
Business customers: Invoice will be sent as PDF file by e-mail to the requestor.
Individuals/private customers: Deposit must be paid immediately upon reservation. Remaining payment in cash at the start of the arrangement.
Deposit will be returned in case of cancellation on time.

Delivery:
The trip will take place according to the agreement as specified per e-mail. This includes time of departure, place of departure, duration and destination.
In case of discrepancies between order and confirmation, you must contact RibAlex.dk immediately upon receipt of confirmation in order to overcome any mistakes.
On the day of the trip/event: The agreed time is the time of departure. Time of meet-up is at least 15 minutes before time of departure at the agreed point of departure. In case of delay, if in any way possible and/or necessary the sailing time can be postponed equivalent to the delay by covering the cost of the waiting time.
kan sejltiden forskydes ækvivalent med forsinkelsen mod betaling af ventetiden. Cost of waiting time pr. commenced half hour can be seen under Prices.
Right of cancellation:
According to Danish law governing e-commerce, deals entered on the internet are normally subject to a right of cancellation for a period of 14 days. However, according the Danish act on consumer contracts (Forbrugeraftaleloven, § 9, stk. 2 and § 17, stk. 2) this does not apply to transportation. We therefore recommend the customer to contact RibAlex.dk via e-mail as soon as possible, if change or cancellation of a booking should become necessary.
Cancellation or downgrade of duration or route must take place at least 14 days prior to the agreed time of service. When reserving more than two RIBs (large scale arrangements) cancellation or downgrade must take place at least 28 days prior to the agreed time of service. (refund of reservation fee, credit card fee et cetera is not possible).
Cancellation or downgrade later than specified above is not possible, and the full price of any such reservation will be invoiced.
Large scale discounts achieved on the basis of a certain amount of reserved service will be revoked in case of any downgrade to the reservation.
Should single vessels fail to take part during large scale arrangements refunds are given proportional to the percentage of degradation of the large scale arrangement and only proportional to the price of the vessel in question. In case a large scale arrangement is completed, regardless of single vessels' failure to take part in the event, without significant disadvantage to the requestor, refusion will be given ex gratia. For the possible propagation of cost to third party in relation to the settlement of an arrangement (e.g. rental fees, deposits, external equipment, crew, vessels et cetera) our reservation fee and third party terms of agreement apply.
Force majeure:
In conditions where services booked are rendered impossible by technical breakdown, accidents/emergencies or storm or similar extreme weather conditions and therefore has to be cancelled fully or in part by us, RibAlex.dk cannot be held responsible for any possible economic loss of the requestor.
Important: Please note that we depart at the agreed time – meet up at least 15 minutes before agreed time of departure. When you are delayed, and if possible and/or necessary the sailing time can be postponed equivalent to the delay by covering the cost of the waiting time.
Cost of waiting time: DKK 900 for each half hour or part thereof.
OUR BANK ACCOUNT INFORMATION
Tickets and gift cards are not refundable upon reservation.
Bank: Danske Bank
Account: 4180 3148164134
Swift: DABADKKK
IBAN: DK 1930 00 3148164134
Company Information:
RibAlex.dk is part of CPH Shipping Group.
CPH Shipping ApS
Refshalevej 340, DK-1432 Copenhagen K
CVR: 26195349
Phone: +45 28 40 68 70
Zone 01 – Incl. in our prices
Zonemap - Copenhagen Harbour